HIGH SCHOOL PRESEASON ST JOSEPH'S & NOTRE DAME​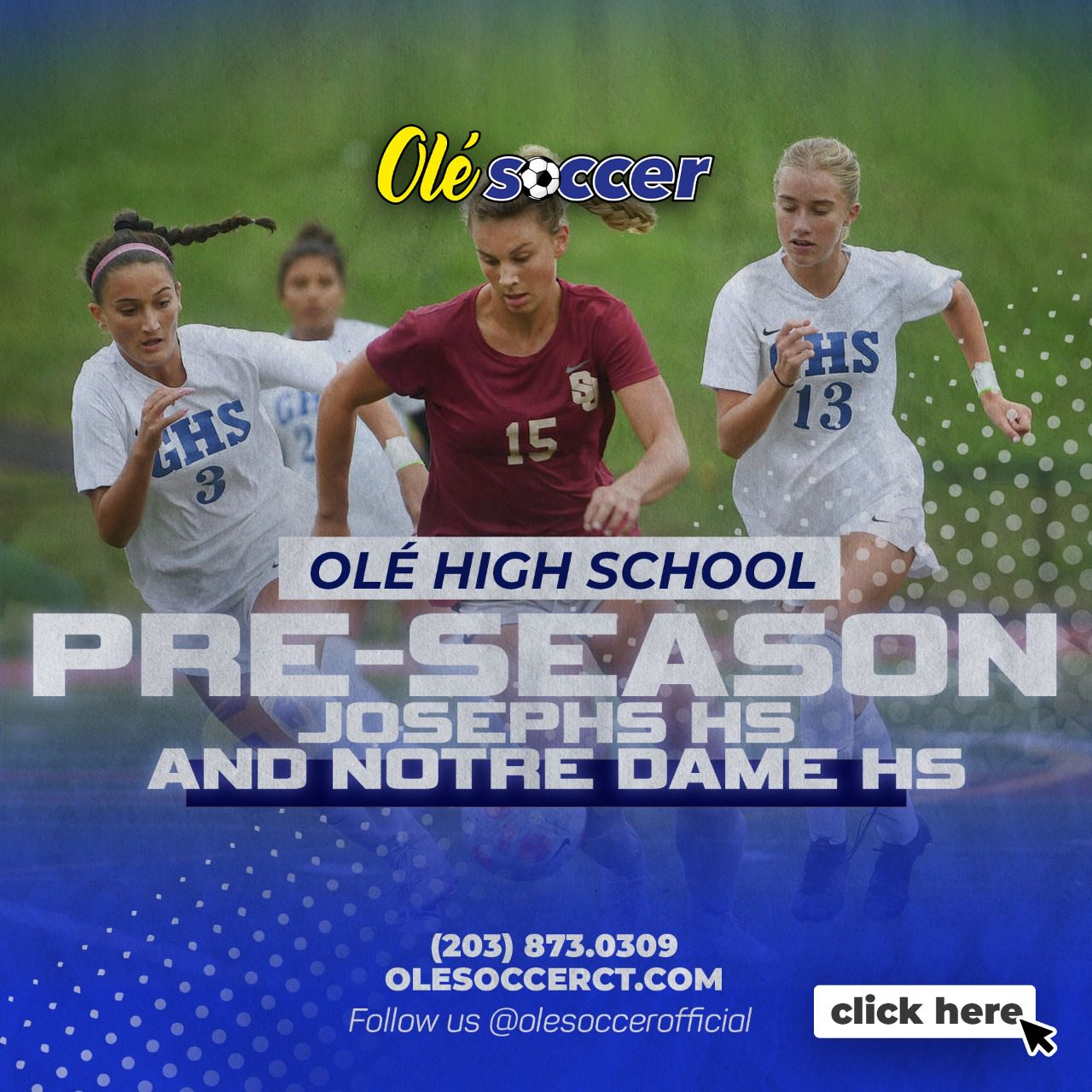 St Josephs's & Notre Dame High School Girls Pre-season clinic
Our clinic is designed to prepare players for their upcoming high school season. The clinic combines a strong emphasis on technical, tactical and physical attributes of the individual player to enhance her soccer development. Each player will participate in a soccer training session emphasizing individual skill work, SAQ and advanced team tactics. Each training session will conclude with a scrimmage allowing players the opportunity to apply the topics covered in the training session into a live match environment.
---
Summer
Where: ST JOSEPH'S HIGH SCHOOL TURF 
When:
Aug 14th – 18th (from 6-8pm)
Cost: ($125)
High School Pre-season – ST JOSEPH'S & NOTRE DAME 
HIGH SCHOOL PRE-SEASON AUGUST 14th – 18th – REGISTER HERE
Coming soon - Ansonia - CT
©2023 Olé Soccer. All rights reserved.
Website Design by VTR Digital