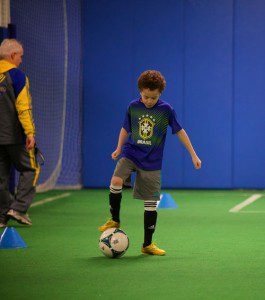 Learn from the Pros
Show Ball sessions teach the best about Brazilian soccer
The Brazilian way of soccer is all about footskills. Our Show Ball program will help every player improve individual moves, dribbling, passing, receiving, combination plays and decision-making in real game situations.
Combining quick drills and scrimmages to enhance learning and recall, this program covers a variety of aspects of how to become a complete player:
Individual moves
Dribbling, turning and pinpoint passing
Receiving and first touch
1v1 defending and attacking
Speeding up and combination plays
Instinctive play, quick reflexes and fast thinking
This clinic is a mix of footskills and playing!! Come have some FUN with us!!
Show Ball Schedule
Each session is 5 weeks long
Training sessions are one time a week for 60 minutes
Cost
$150.00 per player for each 5 week session
Location
Ole Soccer located at 525 Tunxis Hill Cutoff, Fairfield, CT. OFFICE: 203-873-0309
If a program already started please call us at 203-873-0309  to check availability.
Membership options available for as low as $95 a month. Please call us for more details at 203-873-0309.
For specific questions, please contact Coach "Kudo" at olecouto@gmail.com or call 203-815-4932