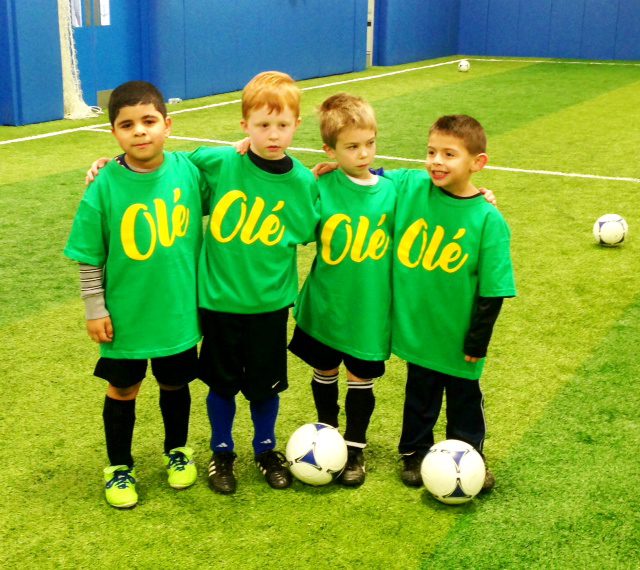 Getting Ready for Travel Soccer
The Ole Super Stars for young players (ages 6-7) is all about the "technology" of the game – and preparing players for the Travel Soccer level of play. We focus on ball handling, passing, teamwork, and winning game concepts – with scrimmages and small-sided games.
Because we continually strive to create a "fun" environment, our coaches are trained to nurture the enjoyment of soccer for each child. This includes the social aspects of the game including working as a team, contributing to a collective goal, experiencing the highs and lows, encouraging teammates, building self-esteem and striving to improve.
Ole Super Stars Schedule
Each session is 5 weeks long
Training sessions are one time a week for 60 minutes
Cost
$150.00 per player for each 5 week session
Location
Ole Soccer located at 525 Tunxis Hill Cutoff, Fairfield, CT.OFFICE: 203-873-0309
If a program already started please call us at 203-873-0309 to check availability.
Membership options available for as low as $95 a month. Please call us for more details at 203-873-0309.