Our High School Boys clinic is designed for high school players who are simply looking for a competitive edge at the High School level or actually considering a opportunity to keep on working on their skills.
Our clinic  combines a strong emphasis on technical, tactical and physical attributes of the individual player to enhance his soccer development. Each player will participate in a one hour soccer training session emphasizing individual skill work and SAQs. Each training session will conclude with a scrimmage allowing players the opportunity to apply the topics covered in the training session into a live match environment. Each day will focus on activities to improve a player's speed, quickness, agility, endurance and core strength.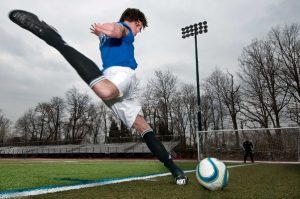 Spring Schedule
Starting on April 6th for 10 weeks
When: Thursday 8-9pm
Cost: $145   
PLEASE CALL TO REGISTER IF PROGRAM ALREADY STARTED 203-873-0309.
All Clinics are held at Ole Soccer located at 525 Tunxis Hill Cutoff in Fairfield.