NEW - OLE COLLEGE ID GIRLS SUMMER TRAINING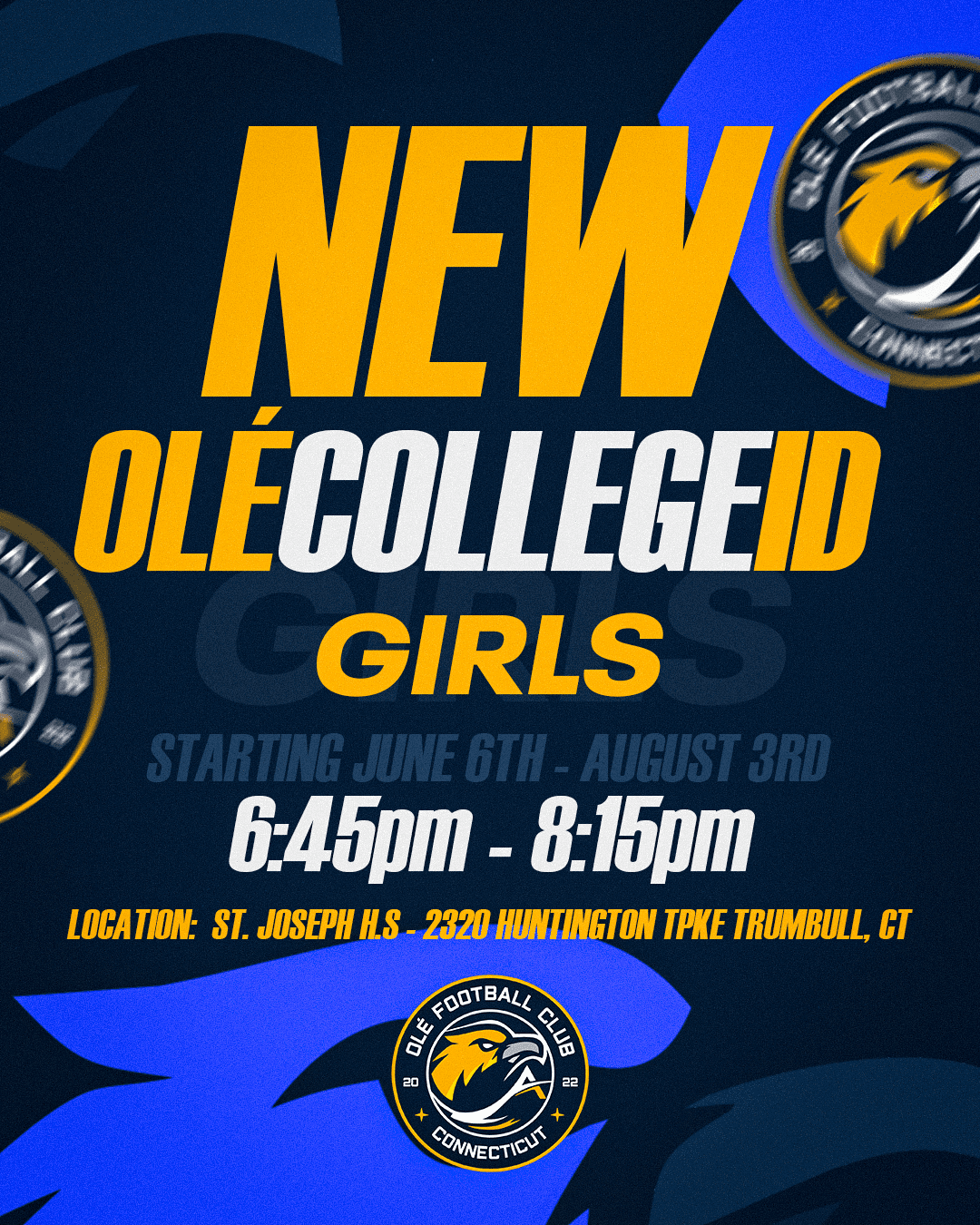 Olé Girls College ID Training Clinic will be directed by Coach Jack Nogueira from St. Joseph HS.
It is a great way for College players to stay active and get high level training during the summer weeks!
STARTING JUNE 6th – AUGUST 3rd – REGISTER HERE 
TUESDAY & THURSDAY – 6:45pm – 8:15pm
PRICE – $250
LOCATION: ST JOSEPH HIGH SCHOOL – 2320 Huntington Tpke Trumbull, CT
Coming soon - Ansonia - CT
©2023 Olé Soccer. All rights reserved.
Website Design by VTR Digital