Winchendon Residential Camp
Beautiful Game – Beautiful Setting with Ole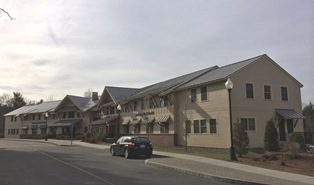 A Lakeside Residential Camp at The Winchendon School
Ole has a special place for this summer's residential camp: The Winchendon School, a 236-acre campus perched atop the rolling hills of an 18-hole golf course in the small Massachusetts town of Winchendon. Blessed with vistas of New Hampshire's White Mountains, this modern campus also includes a designed professional 18-hole golf course, tennis courts, two full-size manicured grass soccer fields, a full gymnasium (with 2 indoor futsal courts), a complete fitness center, and an ice hockey arena also used for indoor soccer. In addition, players will get to enjoy a brand new dining hall and lounge during down time.
Typical daily schedule at The Winchendon School:
7:00 am: Morning Run (optional)
8:00 am: Breakfast buffet at the restaurant
9:00 am: Technical Training Session

Developing and Mastering each Technical Element; Passing, Controlling, Dribbling, Turning, Crossing and Finishing
Implementation of Technique (Game like scenario) & Scrimmage

12:00 pm: Lunch
12:30 pm: Break
2:30 pm: Tactical Training session

Individual (1v1/Moves) and small groups
Attacking & Defending, Transition
Tactical Games (Possession/Small sided games) & Scrimmage
Combination Play (2v2, 3v3, 4v4)

5:30 pm: Dinner
7:00 pm: Night Activities: (different activity every night) Fun Games

Tournament 8v8 and 11v11
Futsal (Practice and Tournament)
Classroom Session: game analysis
Skill Master Challenge
Classroom Sessions

10:00 pm: Lights out!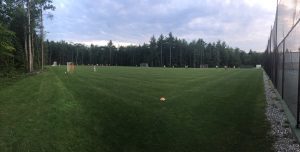 Special Features
Goalkeeper Training
Specific Goalkeeper Training by Ole GK Academy Staff
Futsal
Learn to play this type of indoor soccer made famous by Brazilians
Teaches players to improvise, be creative and master their technique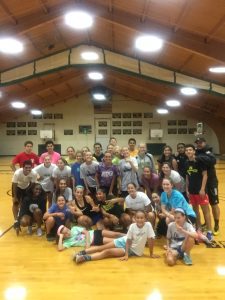 Golfing
During time off, campers may enjoy a professional designed 18-hole golf course.
There is limited availability. Please contact us to reserve tee times!
** Transportation (BUS) available from Fairfield. Cost: $100 both ways**
---
2019 Camp Information
The Winchendon School Residential Camp includes:
Lodging (5 nights/6 days)
3 meals per day
Ole Training Shirt
Adidas ball
For any other questions about the Residential Camp, please call Gustavo Reaes at 203-880-9047 or email olegustavo@gmail.com.
This camp must comply with regulations of the Massachusetts Department of Health and licensed by the local Board of Health
Here some health info for campers: Click Here
For more details about The Winchendon School and its programs, please visit: www.Winchendon.org