Facing the "new opponent"
As you start going through this page, we sincerely hope you and your loved ones are safe and in good health. For millions of children worldwide, including the United States, soccer is way more than a sport, it is a way of life for different reasons. Some see it as an opportunity to stay physically active and socialize; others feel like it helps to relief the stress from the daily routine like school, family, and other commitments that they face at such a young age. There are also those who really love the game and take the developmental and competitive aspects very seriously by showing a great amount of commitment and dedication. And lastly, we have the "all of the above" category, which is the case of the vast majority, if not all, of our Fairfield players. Regardless of which category our children fall under, the fact that matter is everyone has been affected by the current and unfortunate situation we are facing.
Olé Soccer and FUSA have come up with an Action Plan to address the current situation and provide continuity to our Player Development pathway.
Part I – Smart Home Training (Short term strategy)
For the 6 upcoming weeks, our coaching staff will release 3 age appropriate training videos. These videos contain exercises and tips on how to stay "soccer active" while following local authorities and government recommendations to stay at home and social distancing. Apart from the individual technical aspects of the game, this will also be a good exercise for players to develop "self-motivation" and "self-discipline" by dedicating the time and controlling his/her own training environment. The process is fairly simple:
Click in the appropriate age group below to access the corresponding video training session
Replicate exercises and follow instructions provide by video
Instructions will include:
Required area/space: whatever is available
Required equipment or substitutes
# of sets and length of exercises as well as recovery (rest) time
Adjustment (Progression or Regression) according to level of difficulty
Workout at your own available time
Week 1 (4/27 – 5/1):
Week 2 (5/4 – 5/8):
Week 3 (5/11 – 5/15):
Week 4 (5/18 – 5/22):
Week 5: (5/25 – 5/29)
Week 6:
In addition to the above videos, players may take advantage of a online "Training Sessions Library" we have put together for them. You will be able to access the training library through the link below: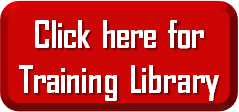 ___________________________________________________