Ole Futsal Academy
---
OLE FUTSAL
The secret to excellent ball skills
FUTSAL is a fast-paced version of soccer that is popular across Latin America and Europe. Renowned for improving playing pace, ball mastery, game intelligence and agile movements, FUTSAL will give players all the elements to compete at a different level.
"Parents and players are often misled to playing indoors, in a gym, with a Futsal ball, but that, in many cases, is not necessarily Futsal. If you are not learning all the fundamentals of FUTSAL, proper techniques and tactics (individually and as a group) from a qualified and experienced coaching staff who have a Futsal background – both as a player and coach, you are not benefiting from it. You are simply playing indoor soccer in a gym floor" – says, Danilo Martins, Ole Soccer Director of Coaching. Danilo adds: "you need to meet certain requirements to teach and coach Futsal – not many people in our area are qualified and certified to do it, but we are fortunate enough to have staff members who have played the game of Futsal for many years and are Futsal certified".  
REASONS TO PLAY FUTSAL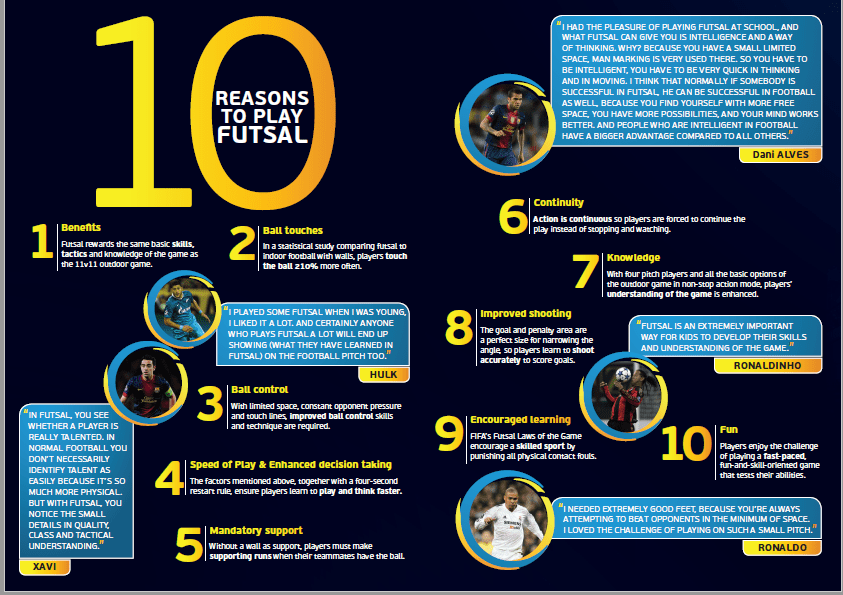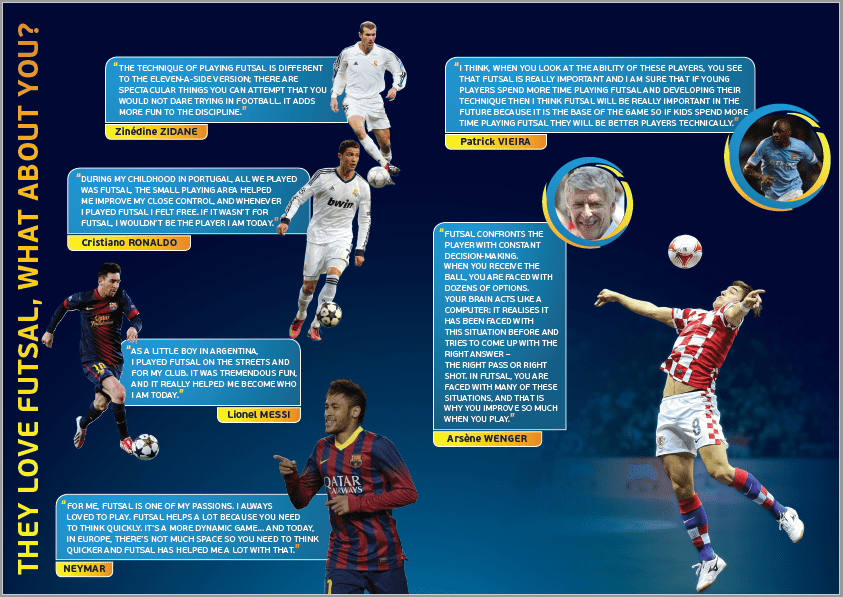 FUTSAL VIDEOS – ENJOY!
Brazilian Soccer Stars "born in FUTSAL"
FUTSAL Skills & Tricks
The best FUTSAL player of all time: Falcao (Brazil)
Women's FUTSAL