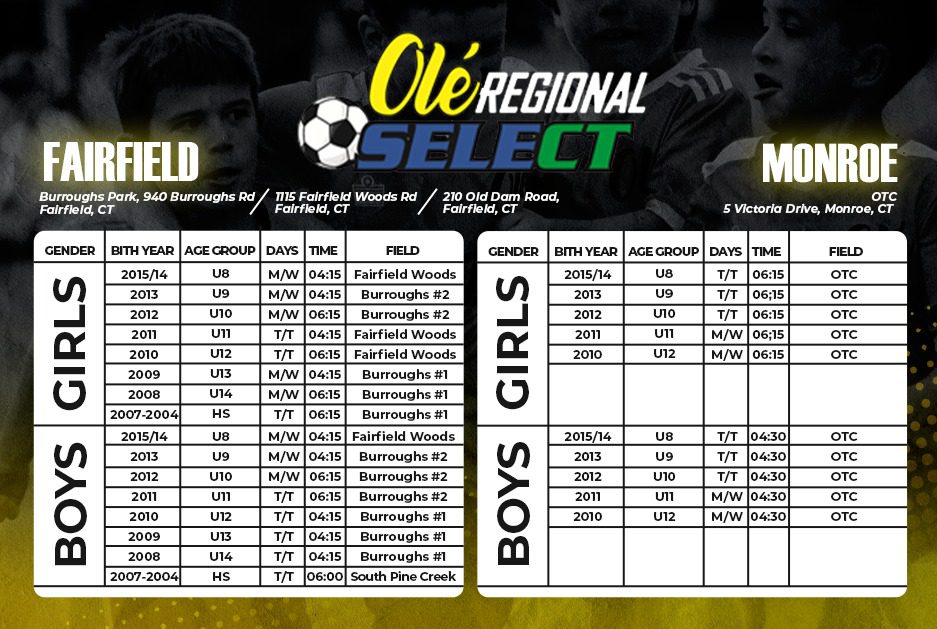 Boys & Girls; U8 through High School
8 Weeks of training: June 20 – August 12
2x 1.5 hour weekly training (16 training sessions)
1x Week Goalkeeper Training included
2 Competitive Out-of-State Tournaments:

#1: Seaside Classic, RI (July 9-10, 2022)  
#2: Hershey Cup, Hershey, PA (Aug 13-14, 2022) 

Hershey Tournament VIDEO
Field Locations: TBA
Lodging & Attractions: Click here
Medical Waiver: n/a

Our Summer tournaments are selected in specific areas and settings so our families can experience great family time and camaraderie outside of soccer; whether we are at one of Rhode Island's beaches or at the Hershey Chocolate Factory or amusement park, our goal is to promote a very pleasant experience full of memorable moments. 
Please note that Ole' Soccer is not responsible for any expenses to/from/while at any of the events above. 
** Review important uniform information below **
TRAINING SCHEDULE
     *** 2 Convenient Locations ***
COST
What is the cost of the program?
Option 1: Pay in Full = $545
Option 2: Deposit +2 = $545* ($195 non-refundable Deposit + 2 equal payments
* plus applicable taxes
COVID-19 GUIDELINES
All our programs will be following State recommendations and guidelines at the time of the Program (Summer)
---
FREQUENTLY ASKED QUESTIONS
My son/daughter plays for a Travel/Premier team, can he/she still join the OLE REGIONAL SELECT ?
Ole is a Soccer Coaching/Training provider; NOT a CLUB.
Ole provides Coaching Services and supplemental in season and off season training to athletes of different Clubs/towns.
The Ole Regional Select Summer program does NOT interfere with ANY OTHER Travel or Premier Club participation; NO PASSES REQUIRED – we will gladly clarify any questions pertaining to this subject. 
Each Ole program is designed to create a challenging environment where players can train and develop at their own rate and ultimately reach their highest potential; therefore, if your son/daughter is NEW to the SELECT program, he/she must go through a technical assessment to ensure SELECT is the right program for him/her or if we should recommend a different training option. 
To schedule a Technical assessment, please contact OleRegionalSelect@gmail.com and provide: Player's name, birth year, currently Club & Team 
What if my kid does not make the SELECT team?
If a player does not make the OLE SELECT team, he/she will be recommended to the most appropriate developmental platform so he/she can progress at his/her own pace. 
All of our players' progression are monitored so we can determine if at one point, he or she should be moved to a more/less competitive environment.
Is there uniform cost for the Ole SELECT program?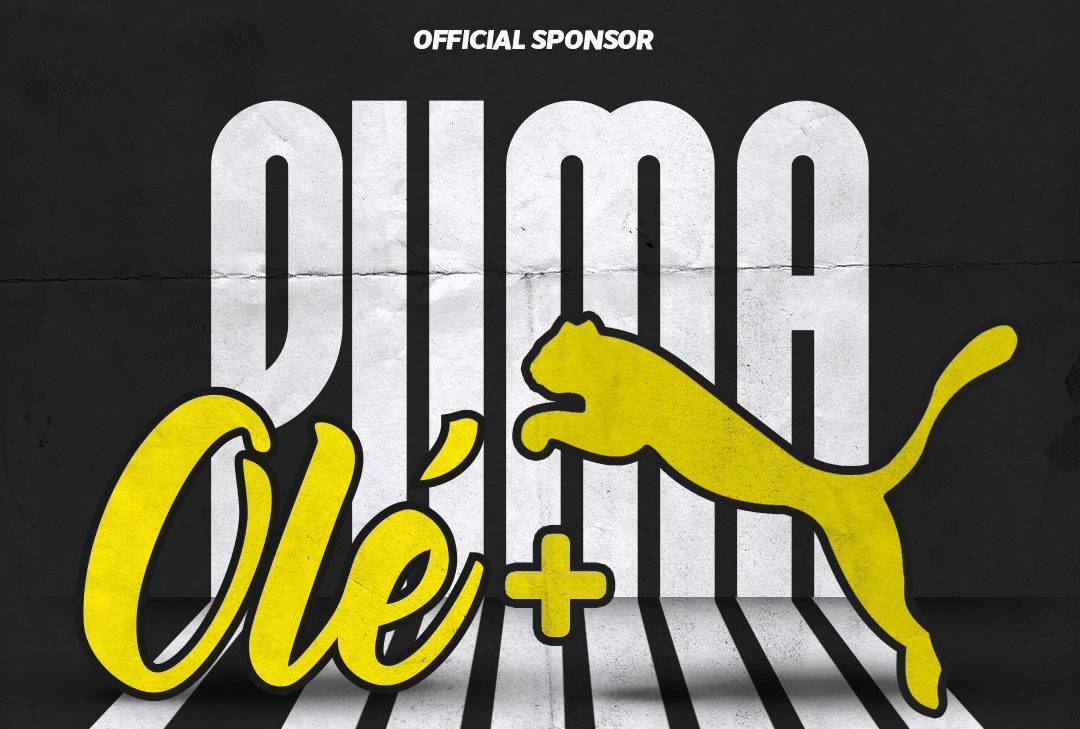 As advertised in our Social Media channels, Ole' has partnered with PUMA for the Select Summer and Futsal Programs.
This transition will be gradual, so please review the options below:
If your child is a returning player and his/her Adidas uniform still fits him/her and is in good conditions, you may keep it for this Summer 2021.
If your child is a returning player, you have the Adidas uniform but you simply want to buy the PUMA one, you may also do that.
If you are a new player to Select, you must purchase the PUMA uniforms using the link below
Complete kit: Training Shirt + 2 Jerseys (home/away) + Shorts + 1 pair of socks; all other uniform pieces displayed are optional, but the rain jacket is highly recommended.
Order directly with Soccer & Rugby. Please Click Here
Who are the OLE SELECT coaches?
Here is a layout of the 2020 Summer Ole Regional Select Coaching Staff:
Rodrigo Nunes
Rafael Fava
Gustavo Reaes
Felipe Mourao
Andres Georgis
Kim Rasmussen

What happens in case of cancellation?
Please review Covid-19 Refund Policy below:
COVID-19 REFUND POLICY:
Scenario 1: Full Cancellation: 
In case of a complete shutdown by the State (cancellation of all training sessions and events/tournaments) prior to the beginning of the program, all money paid until that point will either be: a. credited to the players account to be used towards any future Ole programs, or b. refunded (minus 10% for administrative fees).
Scenario 2: Partial Cancellation
In case of a partial shutdown by the State (cancellation of part of the training sessions and/or events/tournaments) after the program is already in full motion, all money paid minus services provided up until that point will either be: a. credited the players account in the amount corresponding to all services "NOT" provided at that point, or b. refunded (minus 10% for administrative fees).
Scenario 3: Missed Sessions
In case of missed sessions due to an "individual quarantine", there will be no refund or credit. We may and will try to accommodate and provide a makeup session with a different age group once proper medical release is provided.
In case of missed sessions due to an "age group shut down/quarantine", we will offer a corresponding amount of make-up sessions to the whole age group once the quarantine period has expired.
For specific questions, please email OleRegionalSelect@gmail.com or call 203-873-0309