Ole Elites Developmental – Winter 2017 / 2018
WINTER TIME!!!
For this Winter 2017/2018, Ole Soccer is proud to release OLE ELITES DEVELOPMENTAL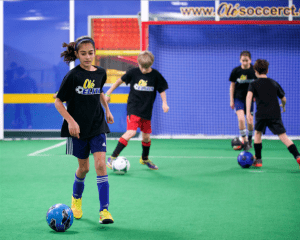 Ole ELITES Training Programs' Mission:
 "To promote an appropriate and challenging training environment suitable to all levels so players can develop at their own rate and ultimately reach their highest potential"
During the off season, our goal is to guarantee the quality of training and playing that will make a difference for every youth player and provide continuity to their development.
In addition to the experienced and nationally certified coaching staff, Ole's player development curriculum will certainly reach each young player and provide a higher level of individual decision-making and technical skills/ball mastery.
Ole's off season training programs have been a great success and it keeps on getting better. The proof is in the families who keep coming back year after year, as they have seen what our program has done for their children, on and off the field.
2017/18 Winter Schedule
When: from November 25th – March 3rd (15 weeks)
Where:  Ole Soccer located at 525 Tunxis Hill Cutoff, Fairfield.
COST: $395 per player (includes both tourneys and a practice t-shirt)
Training Schedule:
SATURDAYS AFTERNOON (Starting on November 25th) – Location: Ole Soccer
U9 / 10 BOYS & GIRLS – 2:00 PM-3:00 PM    REGISTER NOW
U11 / 12 BOYS & GIRLS – 3:00 PM-4:00 PM    REGISTER NOW
U13 / 14 BOYS & GIRLS – 4:00 PM-5:00 PM   REGISTER NOW
HIGH SCHOOL BOYS & GIRLS – 4:00 PM-5:00 PM   REGISTER NOW
Tournaments: (Both tournaments are included in price)
2 In-House tournaments (February and March)
Coaching:
Here is a layout of the 2017/18 Winter Ole Elites Coaching Staff:
Rodrigo Cruz
Gustavo Reaes
 LIMITED SPOTS!
** all payments are non-refundable
For specific questions, please contact Gustavo Reaes at olegustavo@gmail.com or call 203-873-0309.