The Perfect Lesson for Life
For children ages 18 Months 2-3 years old & 4-5 years old, it is all about kicking the ball, running and having fun! Our coaches are specialized on showing beginning players how to do their best – and have fun.
Because we see soccer as the ideal "lesson for life," our Ole Stars program provides a positive environment to boost confidence, self-esteem and technical skills.
Ole Stars Schedule
Each session is 5 weeks long
Training sessions are one time a week for 45 minutes (30 minutes Shinning Stars)
Cost
$125 per player for each 5 week session
$100 Per player for each 5 weeks session (18 months old classes)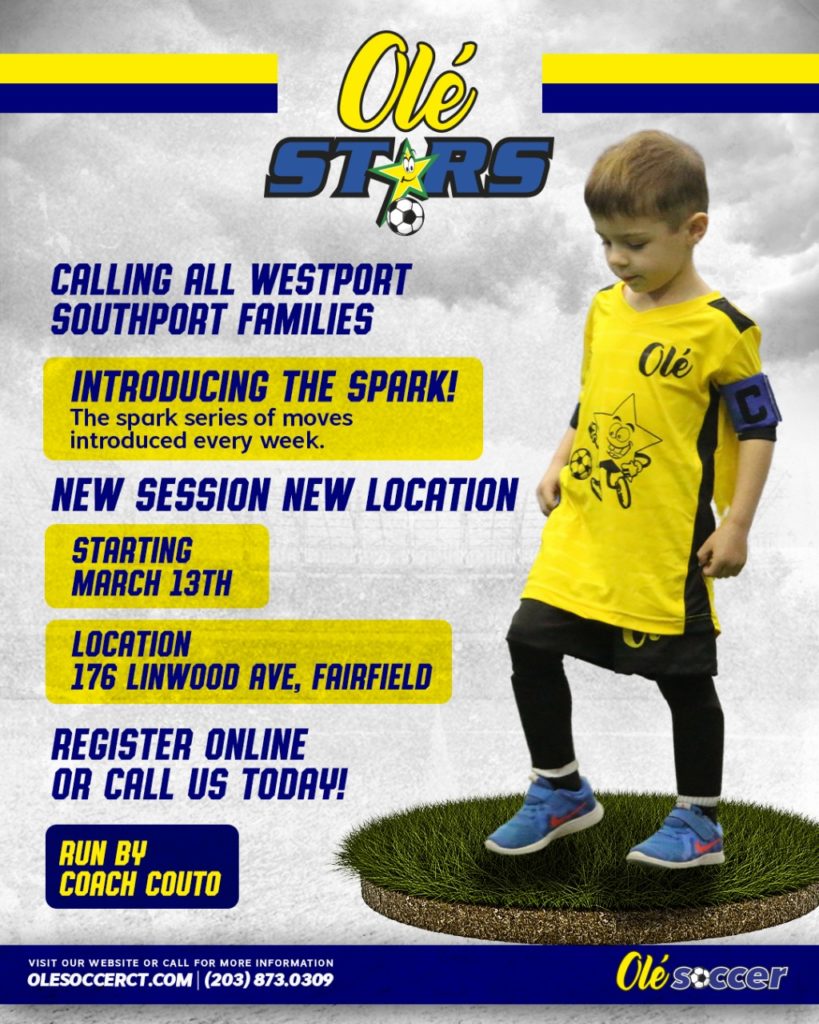 Winter Session
Ole United (176 Linwood Ave, Fairfield) Classes starting on March 13th. 
Shinning Stars (18 Months Old)
Monday – 9:15 am – Register Now
Tuesday – 10:00 am – Register Now
Wednesday – 9:15 am – Register Now
Thursday – 10:00 am – Register Now
Friday – 9:15 am – Register Now
Ole Mini-Stars ( 2-3 Years Old)
Monday – 10:00 am – Register Now
Tuesday – 10:45 am – Register Now
Wednesday – 10:00 am – Register Now
Thursday – 10:45 am – Register Now
Friday – 10:00 am – Register Now
Ole Stars ( 4-5 Years Old)
Monday – 11:00 am – Register Now
Tuesday – 9:00 am – Register Now
Wednesday – 11:00 am – Register Now
Thursday – 9:00 am – Register Now
Friday – 11:00 am – Register Now