Weston High School Pre-season
Weston High School Girls Pre-season clinic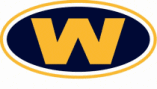 Our clinic is designed to prepare players for their upcoming high school season. The clinic combines a strong emphasis on technical, tactical and physical attributes of the individual player to enhance her soccer development. Each player will participate in a soccer training session emphasizing individual skill work, SAQ and advanced team tactics. Each training session will conclude with a scrimmage allowing players the opportunity to apply the topics covered in the training session into a live match environment. In addition, players will participate in a 45-minute workout session managed by the Ole speed and strength coaching staff. Each day will focus on activities to improve a player's speed, quickness, agility, endurance and core strength.
---
Summer
Where: Weston HS Turf
When:
Aug 14th-18th (from 4-6pm)
 Aug 21st-23rd (from 3-5pm
Cost:Aug 14th-18th ($225) and Aug 21st-23rd ($135)
High School Pre-season clinic
August 14th-18th  Register Now!
August 21st – 23rd   Register Now!
Early-Bird prices available until August 1st!
For any questions please contact Ole Soccer at 203-873-0309 or email olesoccernews@gmail.com